---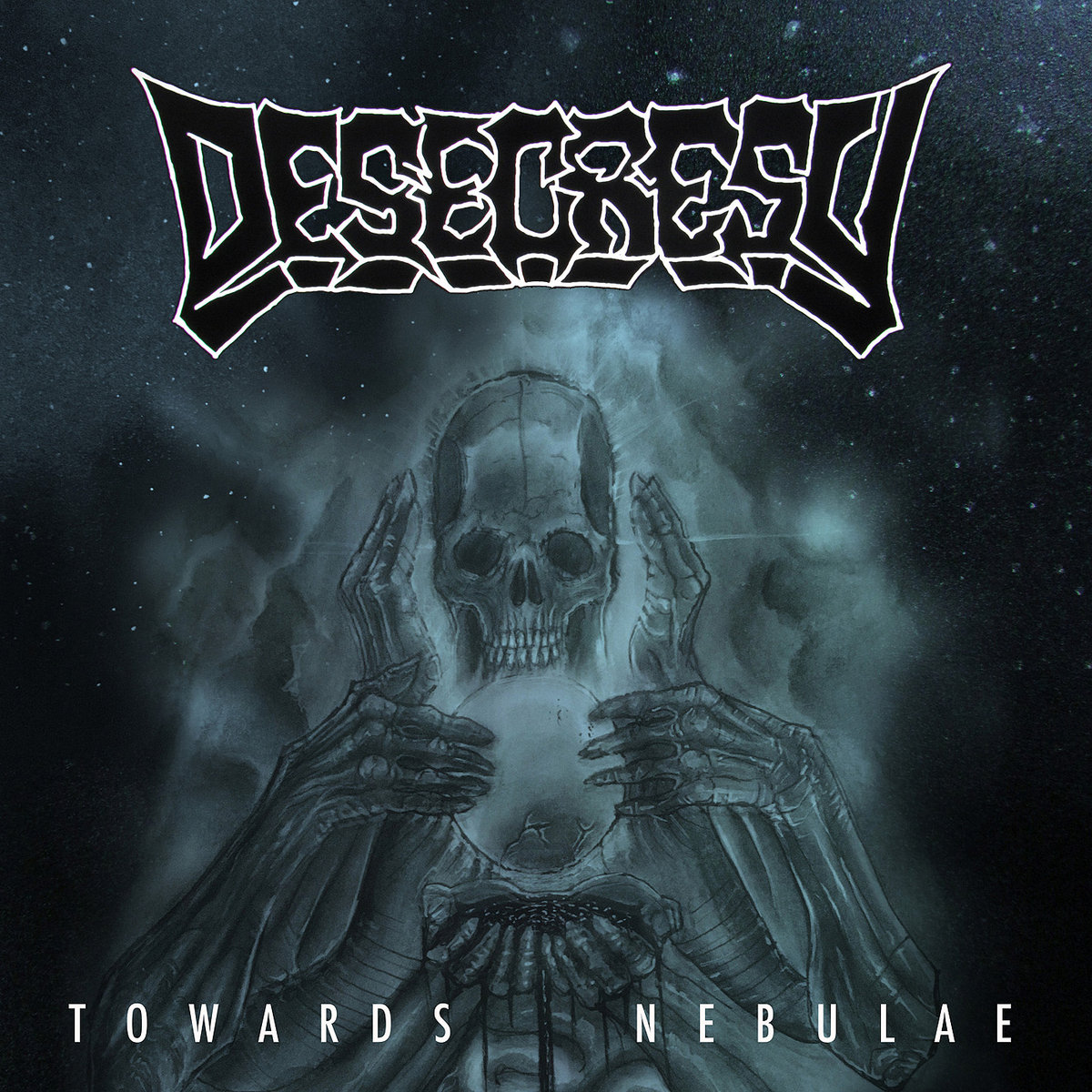 #20) Desecresy – Towards Nebulae (Xtreem Music)
Death metal with vast production and simple, relatively short song structures clear the path for those repeating lead riffs to really stick.
[Bandcamp]
---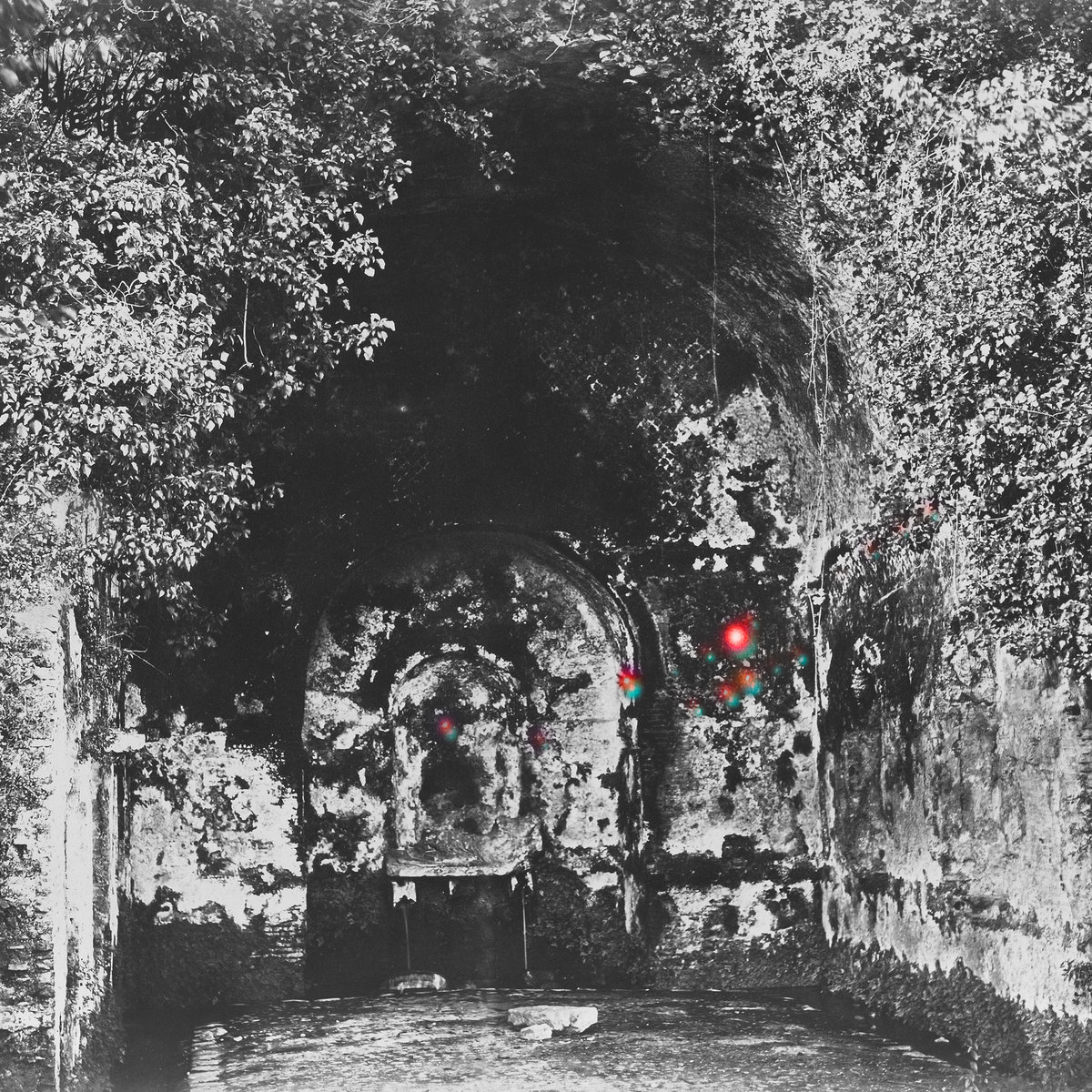 #19) Yellow Eyes – Rare Field Ceiling (Gilead Media)
I love the Siberian field sounds, unorthodox instruments, and even the muffled production, but I think it's the searing lead (only appearing twice) on "No Dust" that really catapulted this one for me.
[Bandcamp]
---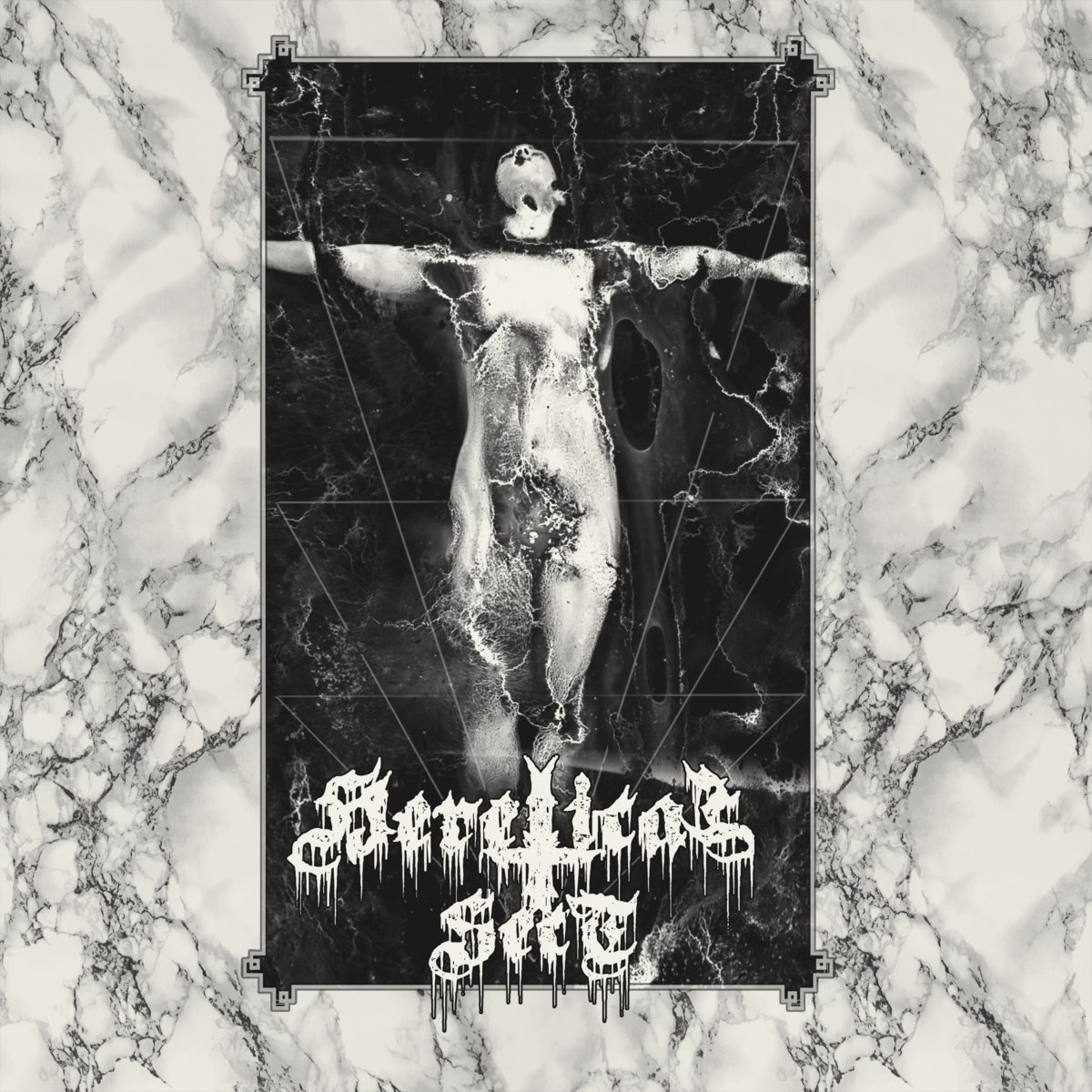 #18) Heretical Sect – Rotting Cosmic Grief (Vendetta)
This New Mexico anonymous blackened collective's super solid 21min EP latched on instantly. Vocals are very SCAAaAaRY. They're focused on the physical and spiritual genocides of the Southwest, and the music definitely showcases that dark consciousness.
[Bandcamp]
---
#17) Acathexis – S/T (Fallen Empire)
An absolute stunner of a black metal album: visceral, passionate, and powerful. Features member of Mare Cognitum so it's no slouch. The immersive atmosphere cannot be touched. The sound is massive, the screams are perfect, and the blasts will tear thy loins asunder.
[Bandcamp]
---
#16) Bull Of Apis Bull Of Bronze – Offerings Of Flesh And Gold (Tridroid)
Feeling the same pitted feels when I listen to transcending bands like (and personal favs) Ultha, Ludicra, and Ash Borer. May this captivating debut hit you deep in the plums like it did me and all the repeated hits to follow.
[Bandcamp]
---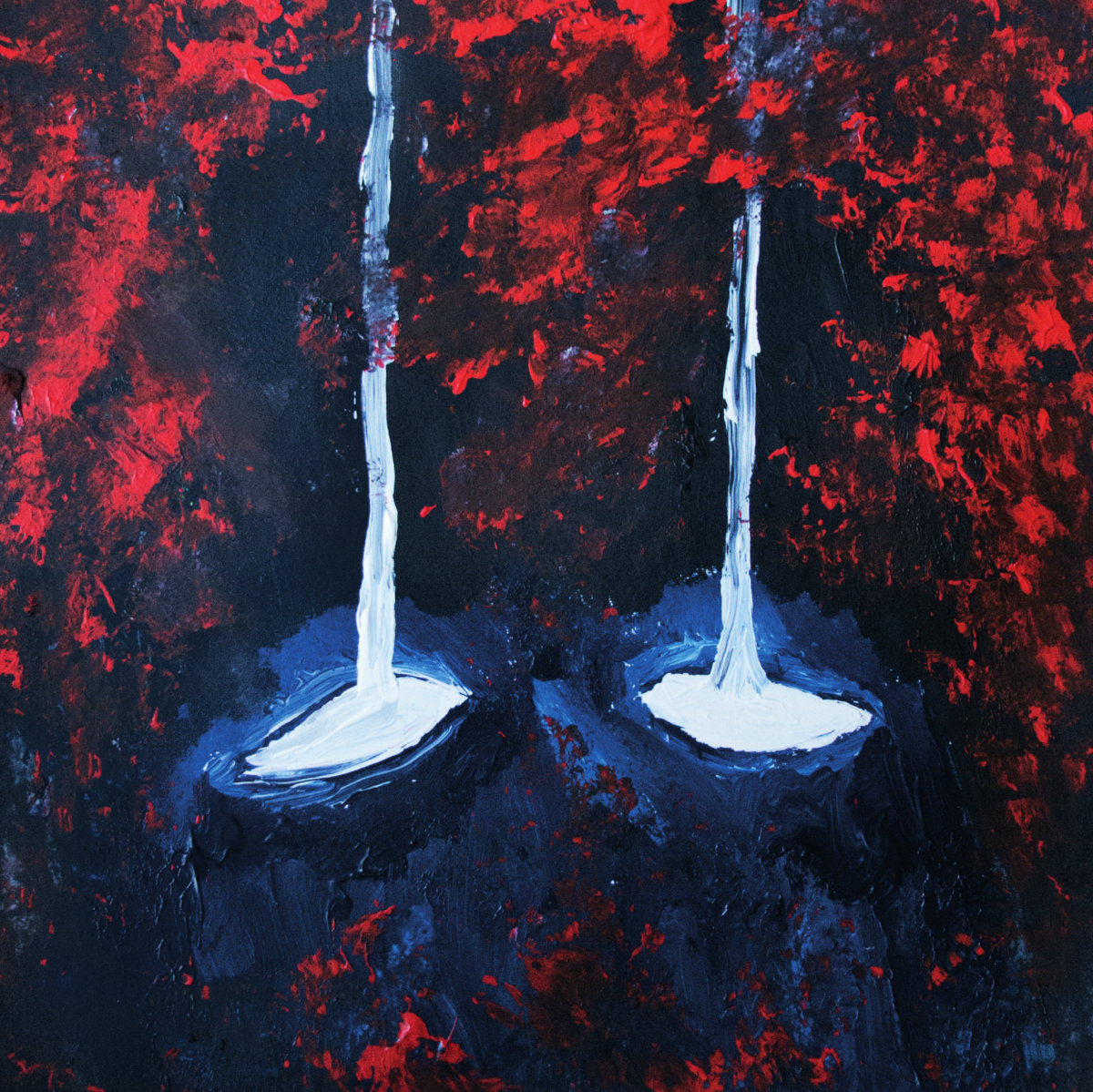 #15) Verwoed – De Val (Sentient Ruin)
Spiraling blackened doom chaos; one of those albums where it all builds to the final two minutes. I'm not spoiling anything because it needs to be experienced firsthand, but when those guest vocals emerge to drive the final nails down, it's a super special moment.
[Bandcamp]
---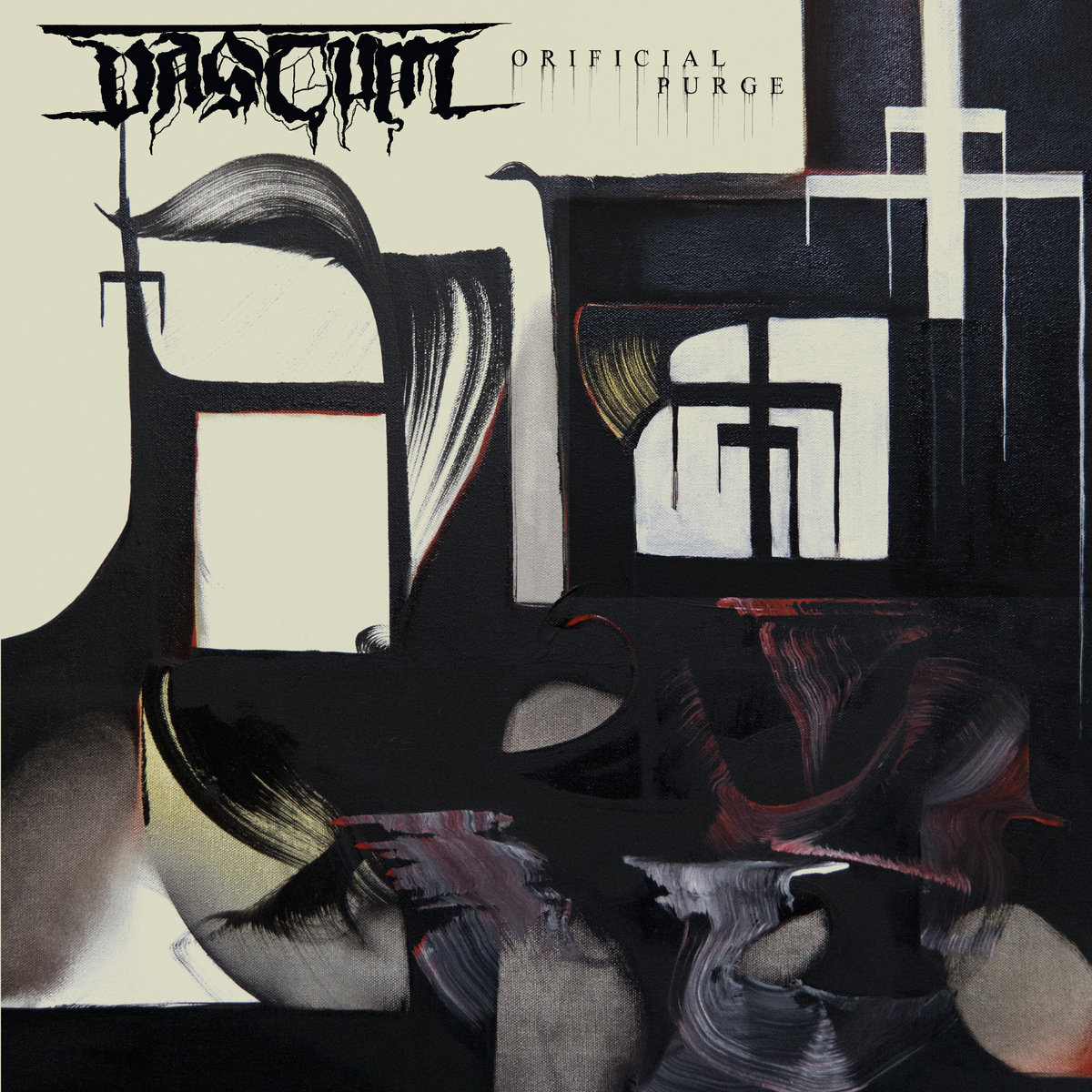 #14) Vastum – Orificial Purge (20 Buck Spin)
Super psych-horror (save that blasé gore!) death metal with awesome dual vocalist action. That artwork is so on point, and the looming spoken word over catchy opener "Dispossessed In Rapture (First Wound)" will forever give me the shivering creeps.
[Bandcamp]
---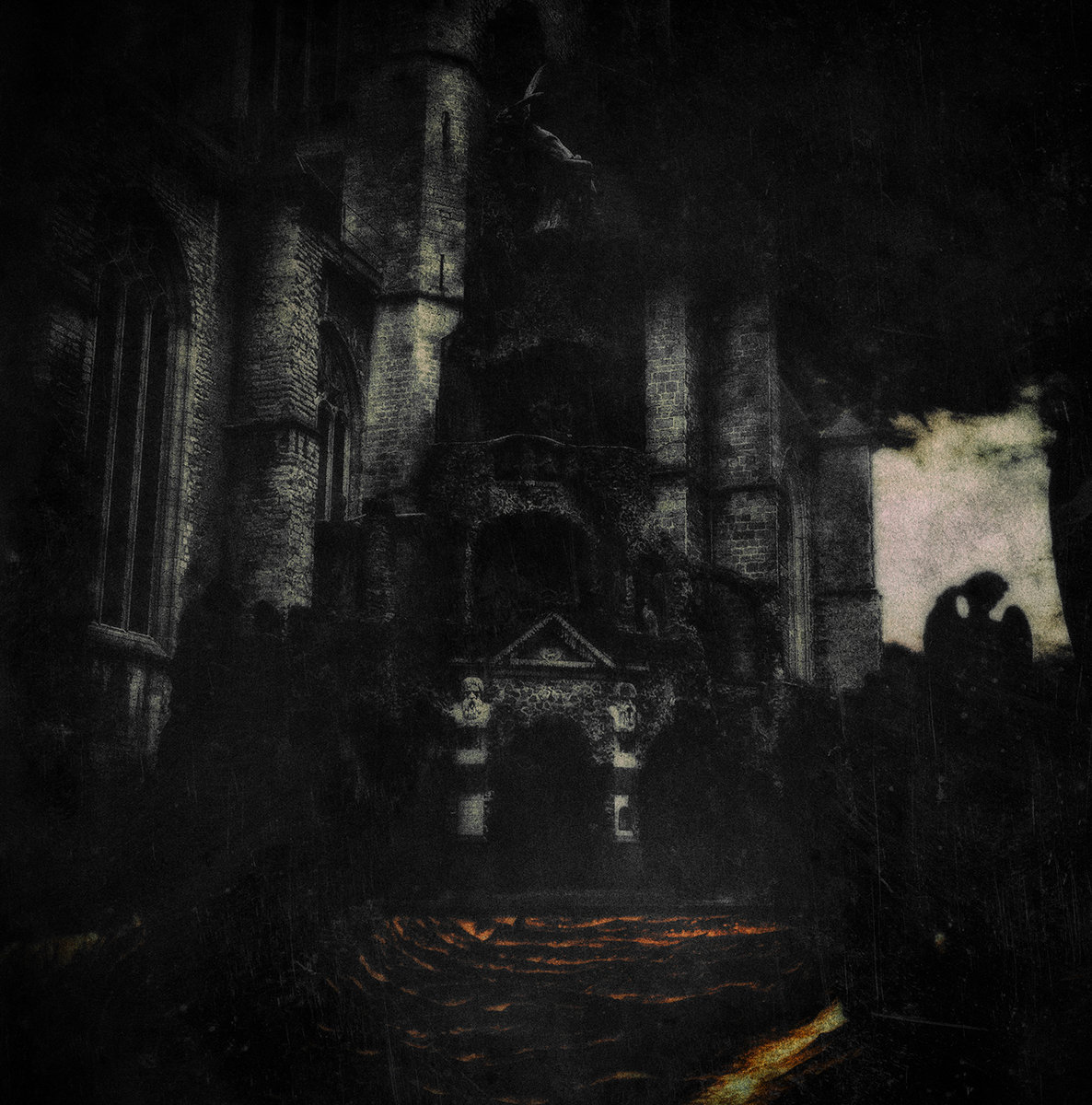 #13) Suspiral – Chasm (Sentient Ruin)
Blackened cavernous chaos with a nightmare vision, extreme music like this and Sentient Ruin go hand in hand. The hypnotic back-and-forth riffs on opener "Crown Of Chaos" is a highlight, but the real star of the show is the production mix, painting that dark void without letting it devolve into absolute mud.
[Bandcamp]
---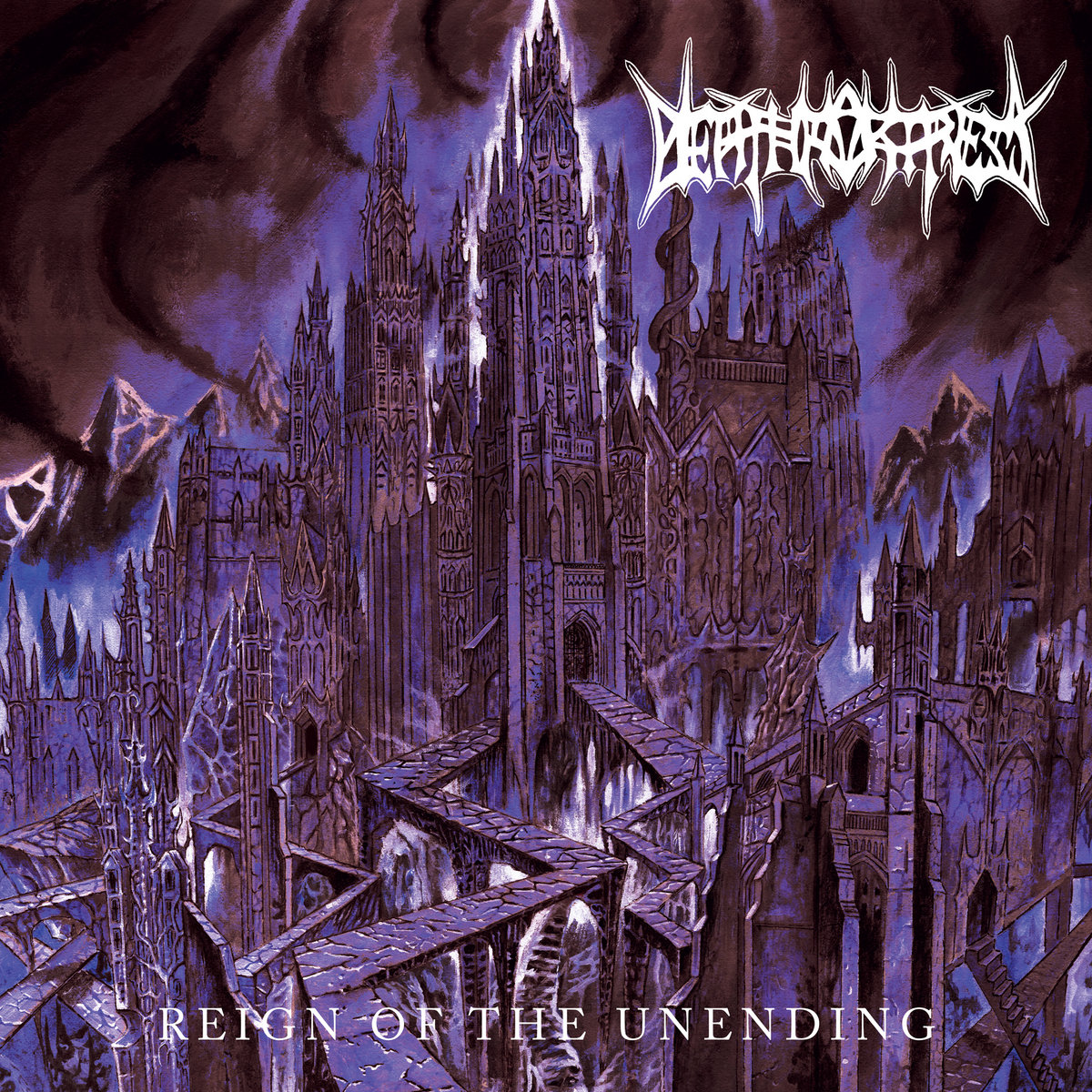 #12) Death Fortress – Reign Of The Unending (Fallen Empire)
So yeah, another perfect play of dual death metal vocalists (one goes UNGHH, the other HIIIIIEEEE) and track 3 "Monolith Winter" is one of the hottest singles, with those delightful, rupturing double kicks CALLING OUT MY NAME until a blissful fade out.
[Bandcamp]
---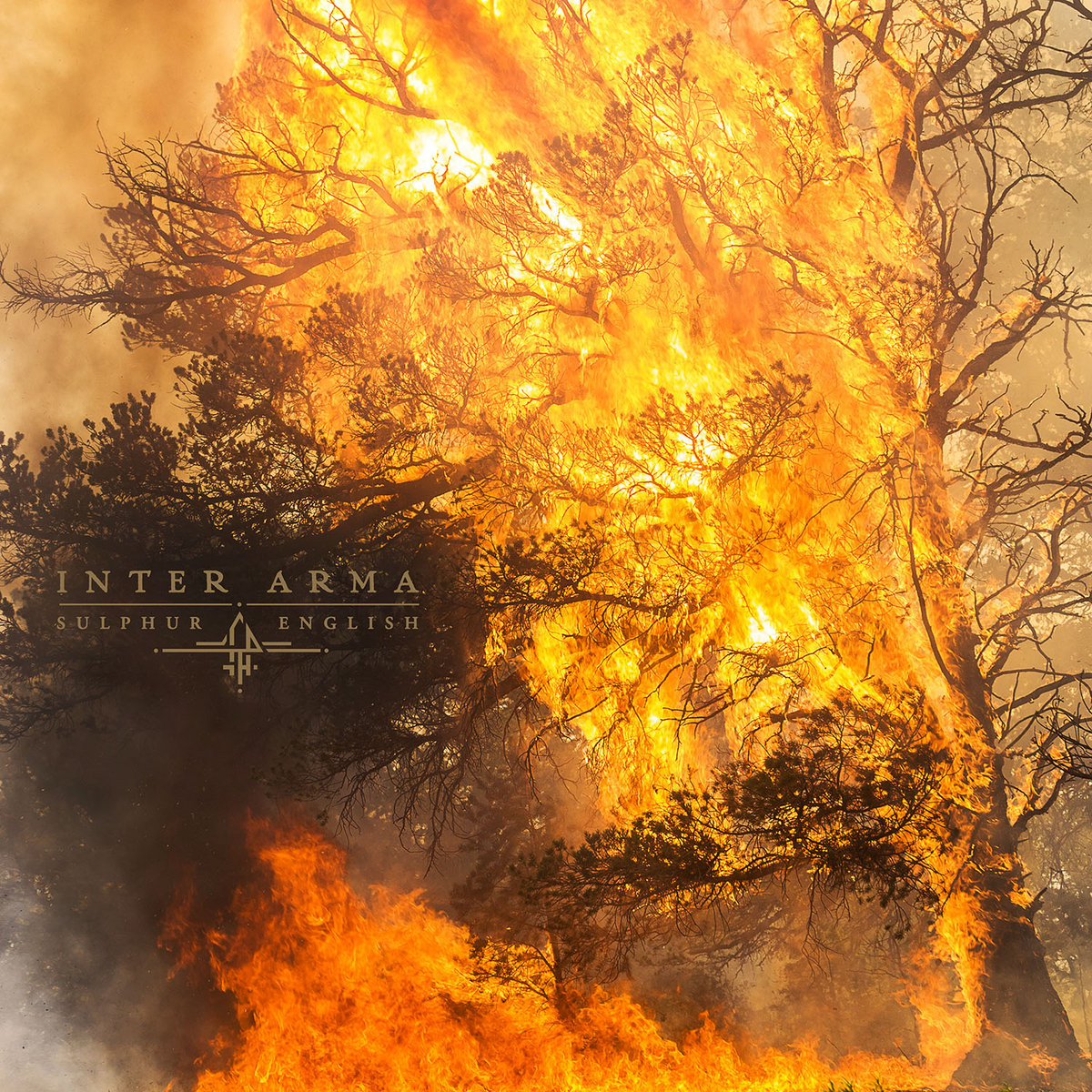 #11) Inter Arma – Sulphur English (Relapse)
One of those all-encompassing, wash-me-over albums that spins, hangs, and hits hard (and I'm a sucker for their signature chugga chugga chugga chugga ROOOOOOOAAAAAAR chugga chugga chugga chugga formula).
[Bandcamp]
---
#10) Vacivus – Annihilism (Profound Lore)
Top honors for best intro/walkup music belongs to the "Post Templum/Of Ruinous Essence" on Annihilism. It's so soft, spooky, eerie, with tingly piano touches and delicate guitar rings only to violently EXPLOOOODE, much to your dream's (and your dream audience's) delight. Imaginary scenarios aside, the production on this killer death metal release lets every tom and barking growl hit square in the chest.
[Bandcamp]
---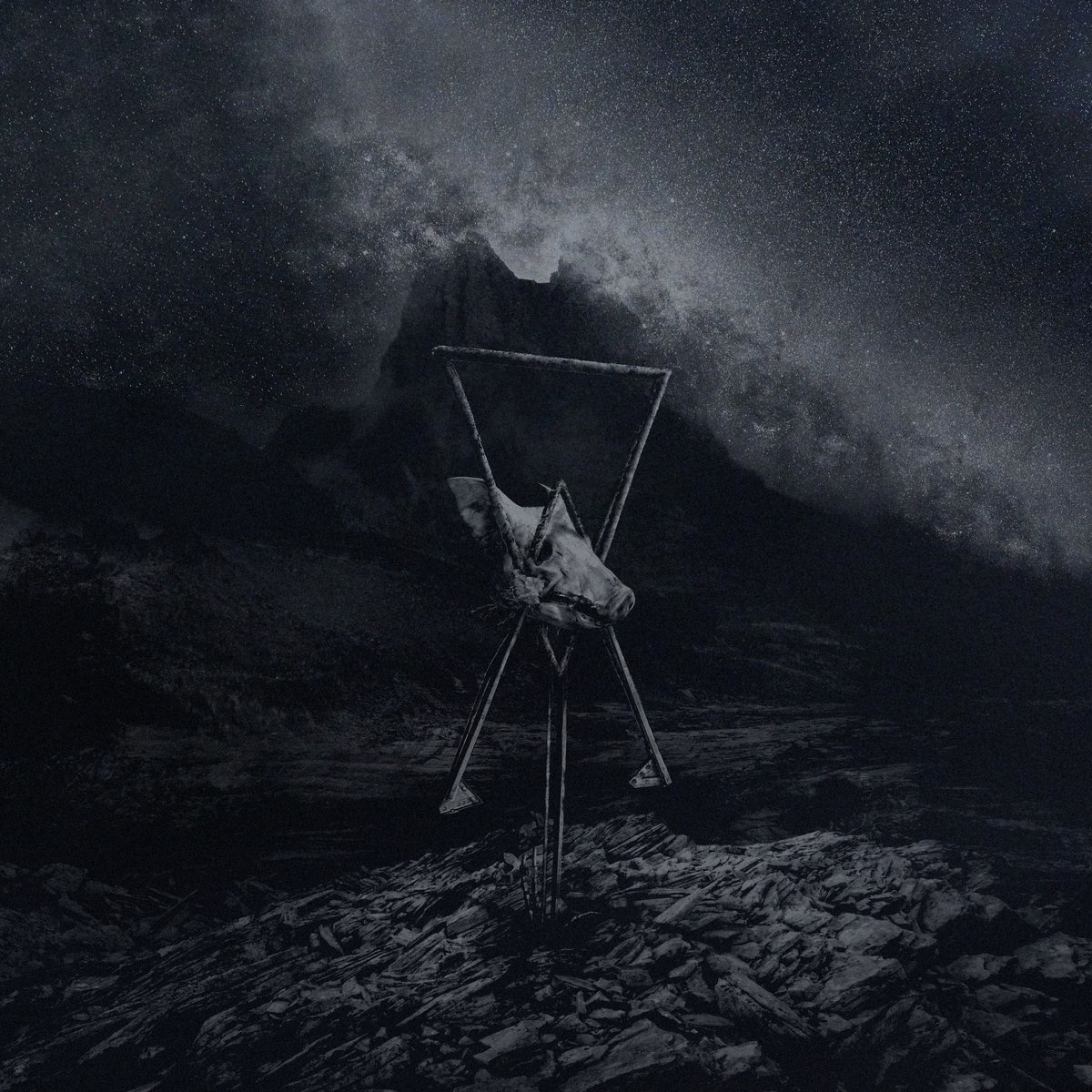 #9) Unknown Artist – A Pig's Head On A Stick (Standalone Complex)
Blackened crust and grind blender with nothing else known about them other than a single 28min track on a French label. One of those "this part is great and next part is even better" sort of listening experiences that barely takes a breath during its pummeling, nightmarish song. Share this with anyone boasting too hard on their sophisticated tastes in "extreme metal".
[Bandcamp]
---
#8) ORM – Ir (Indisciplinarian)
Danish atmospheric black metal with two 25-min tracks. Why not split them up further? Why not just let it be one 50-min song? The articulate cohesiveness displayed on Ir leaves nothing up for debate re: their arrangement decisions. The contradicting lush and harsh compositions is a major step up from their 2017 release, which I also enjoyed.
[Bandcamp]
---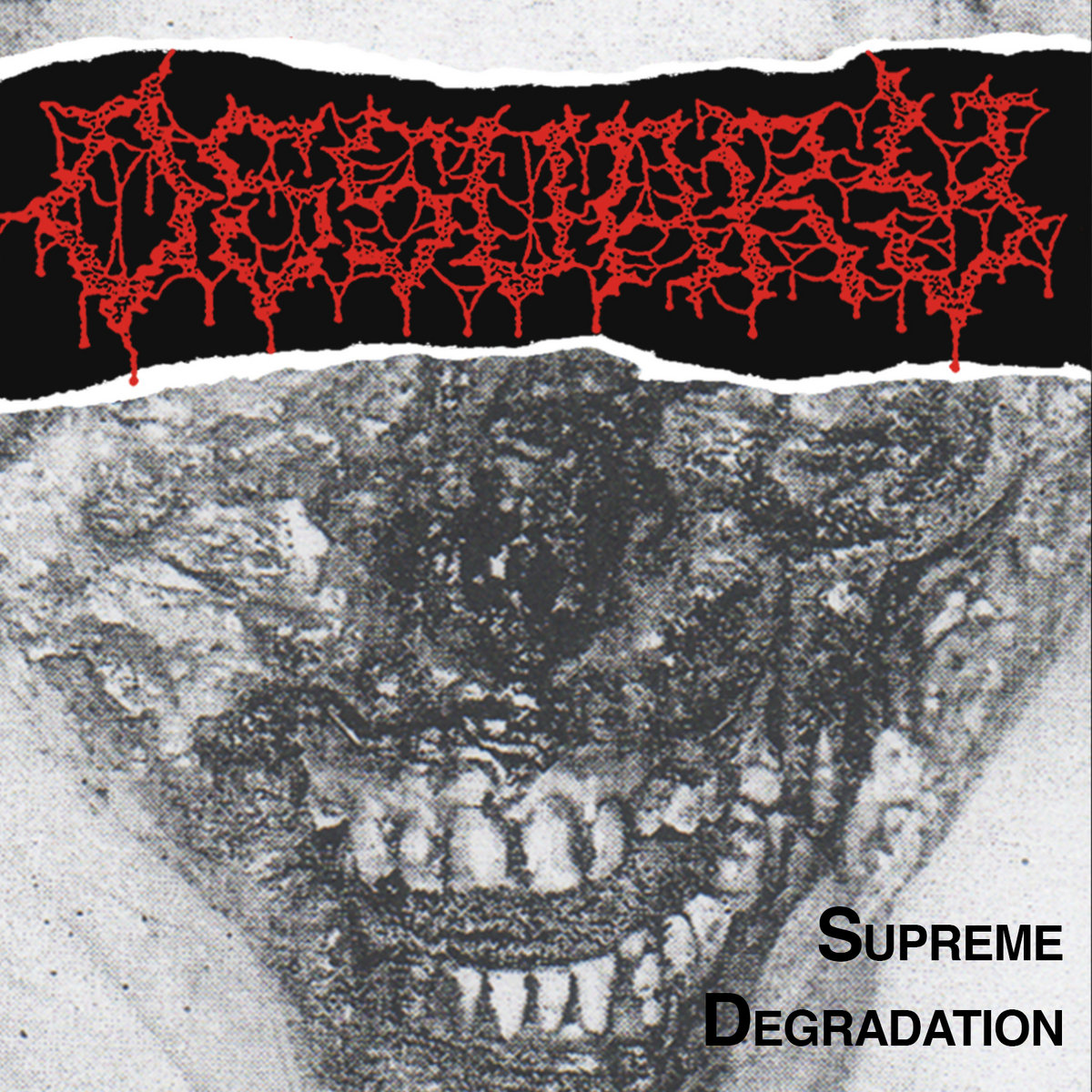 #7) Ossuary – Supreme Degradation (Maggot Stomp)
Cavernous is a word that gets tossed around with many death metal releases, but this is the kind of muck that can hang with any band on Dark Descent or 20 Buck Spin. Guitarist Izzi Plunkett's growls are some of my favorites, and keeping things steady with a trio really pays off, letting the echoing riffs speak for themselves. Madison's own really hit hard this year!
[Bandcamp]
---
#6) Vukari – Aevum (Vendetta)
Chicago's Vukari has been a staple USBM act for some time now, but they really upped it with this latest. Combining desperate atmosphere with aggressive tones (with help of bassist Spensor Morris's perfect production), Vukari's biggest strength is shaking the entire mood/vibe of a song at the magical 2/3 point (hear "Abrasive Hallucinations" and "The True King Is Death" for further reference).
[Bandcamp]
---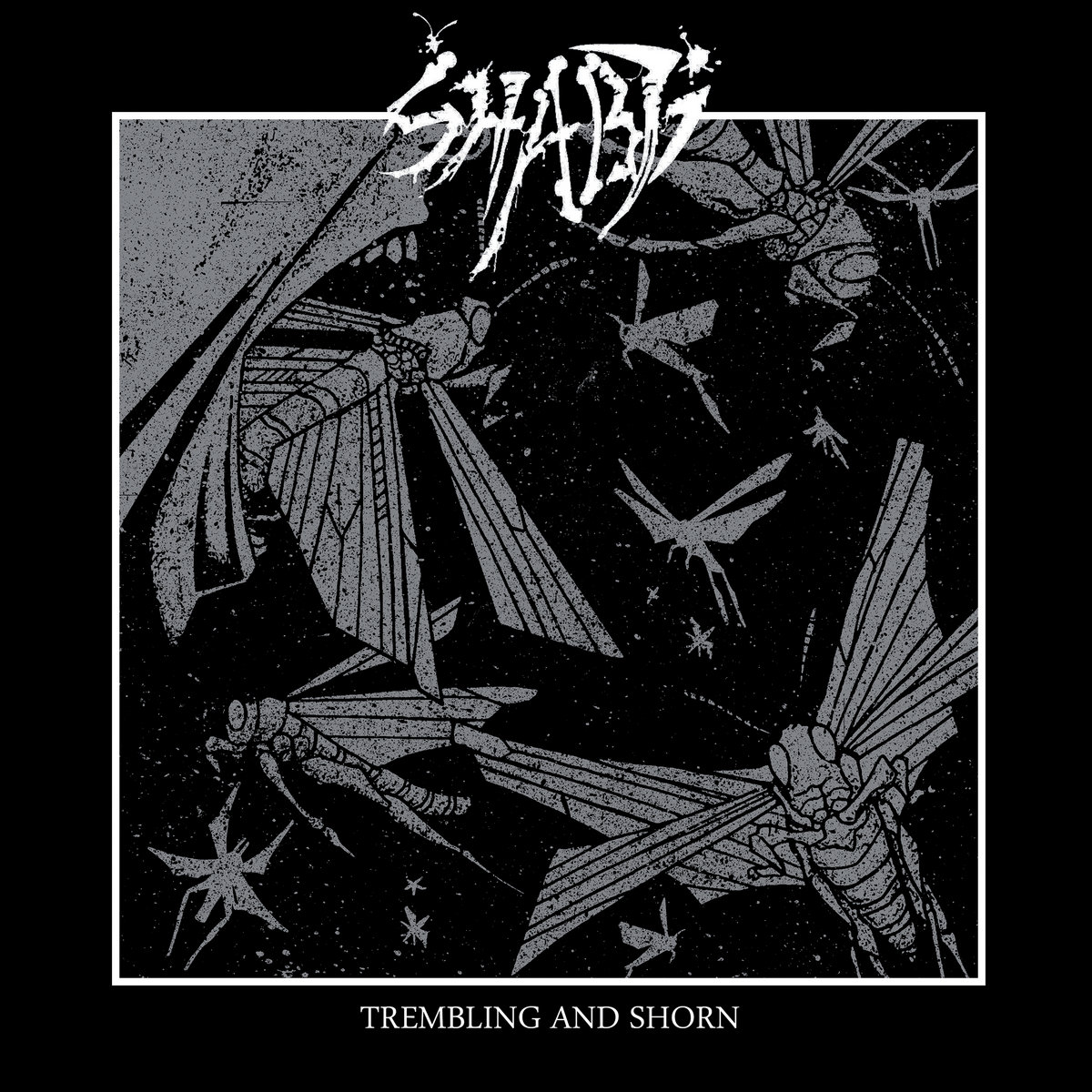 #5) Shabti – Trembling And Shorn (self-released)
This is the USBM / technical death hybrid I never knew I needed. Relentless ferocity with tight drumming, bass acrobatics, and an especially impressive growl/shriek attack (courtesy of guitarist Rob Cook) combine for a neatly-wrapped, 42min-dizzying package. The are-you-kidding outro of "Seven Billion Souls" is one of my fav moments this year.
[Bandcamp]
---
#4) Crypt Sermon – The Ruins Of Fading Light (Dark Descent)
This is one where the hype train really paid off, as I normally don't pay much attention to a traditional doom release because it's usually a case of "pretty good but thos cleans ruin it". Not having listening to previous albums, I found myself celebrating the typecasted gallops, sword clacks, and countless 'raise your chalice' commands. Feelin' that black candle flame!
[Bandcamp]
---
#3) King Gizzard & The Lizard Wizard – Infest The Rats' Nest (Flightless/ATO)
The most fun I've had with an album this year, bar none. Stu's gnarly-ass guitar tone, thrash riffs for days, and catchy-as-hell songs all make this apocalyptic-themed 35min record easy to throw on. They do thrash better than most thrash bands. Thanks to this album and a friend's insistence, I've had a deep dive with the insane King Gizz discography in 2019.
[Bandcamp]
---
#2) Blood Incantation – Hidden History Of The Human Race (Dark Descent)
Nothing needed here, because it's all been written already. And that's neither a slight nor annoyance at the heap of praise and press this death metal masterpiece received.
[Bandcamp]
---
#1) Ultha – belong
Is it okay to pen a love letter to your favorite band here? They released my favorite albums of 2016 and 2018 (and would have been 2015 too but I missed it), only to drop this surprise 38-min "EP" in October. And it's just as powerful, intense, searing, and gripping as ever. As a mere fan, I can only hope anyone reading could feel even just 10% of the reeling excitement I get from this magnificent band.
[Bandcamp]
---
AND THE BEST SONG AND VIDEO OF 2019 is
And it's not even on …Rats' Nest! Press play and smile. You won't regret it.
---
OH AND……
For the fifth time running now, I hosted my year-end listening party, affectionately called "METAL MASS". Everyone takes a turn playing their favorite songs of 2019 and then WE REVEAL our fav albums. Our coding-proficient friend then runs his script, calculating votes with weight, to determine the consensus #1, and Blood Incantation took that prize this year!
---
ALSO OF NOTE…
To the list nerds or anyone wondering how to keep all that shit together, I'm going to plug Trello for managing that obsessiveness. It's easy and free. I cataloged over 500 albums this year so if there was a noteworthy metal release, chances are I gave it a shot (not bragging if it's true).
---
2019 LOINS ABLAZE
Thank you so much for reading! Send any feedback below or at my Twitter and Facebook pages. But more importantly, follow me on Bandcamp (and if you dig, buy the albums on it too!) so I can follow back and hear what you're enjoying!

Also, for those albums on Spotify: HERE
And for my HOT SINGLES OF 2019: HERE

Happy 2020!
-Justin

Hello there! Ahh listseason, my favorite time of year! I'll spare you an exhausting introduction since there is an endless sea of these right now. But thanks for visiting and riffling through my picks of 2019!