[insert reflective diatribe re: 2017's dismal climate and express gratitude for heavy metal here]
In all seriousness, it is and thankfully, it was another great year for metal. After the countless hours spent on Bandcamp, Twitter, and my friends' Slack channel, 2017 boiled down to the following 20 albums (EPs count if they're ~20mins long = my rules). They hold the highest personal replay value. Of course, some got neglected due to time, length, and the sheer magnitude of releases.
So give these a whirl and let me know what sticks with you. Hang 'til the very bottom if you want to see my crabbypants rant re: the albums that caused extreme irritation.
As always, thank you for reading!
-Justin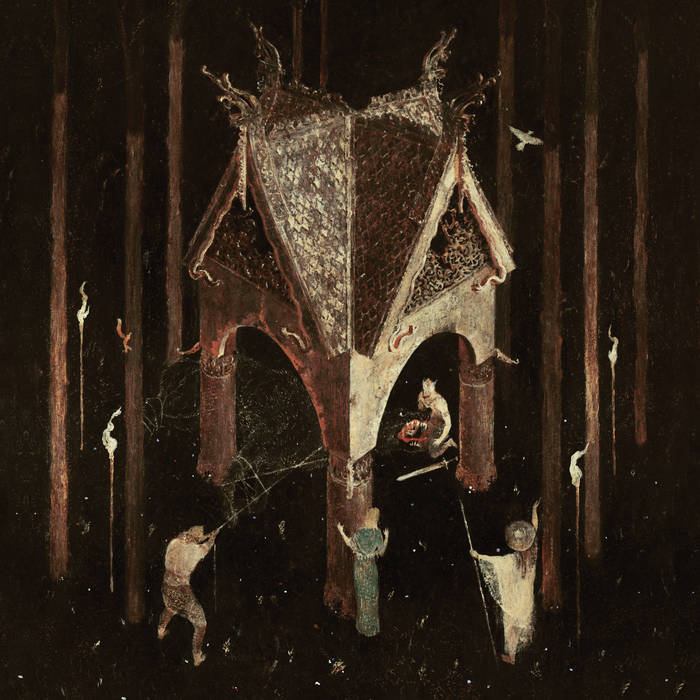 #20) Wolves In The Throne Room – Thrice Woven (Artesmisia)
I don't normally go for foresty, overly cascadian black metal, and I almost flushed after the spoken word intro on the 2nd track (even if it is Neurosis's Steven Von Till). But something about the bangin' intro riff of "Angrboda" and its mid-section breakdown perked me up. Words I never thought I'd say: I LIKE the pan flute, water-dripping, fire-crackling, and angelic choir interludes. And I don't know myself anymore.
[Bandcamp]
---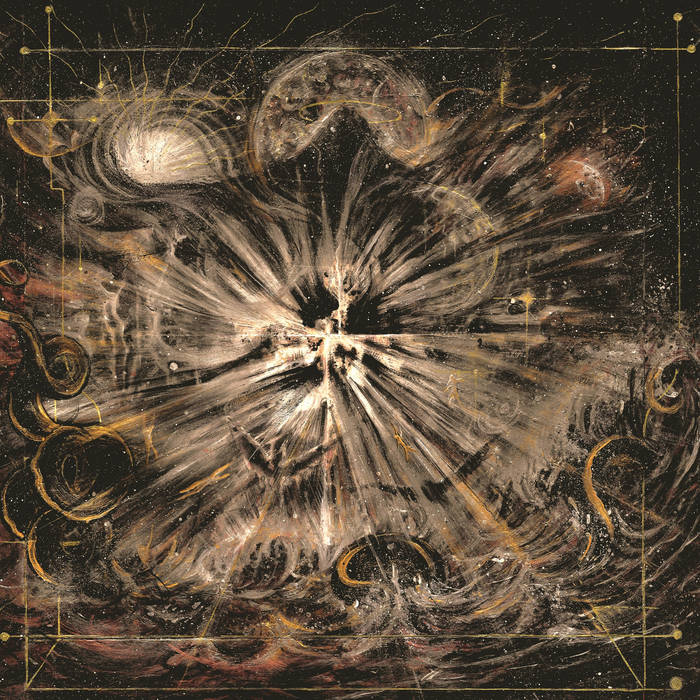 #19) Wormwood – Mooncurse (Translation Loss)
I thought I had moved on from sludge (and its subsidiaries) as it's pretty much been done to death, but this full-length debut clicked right away. It's got electric proggy arrangements, psychedelic twists, crushing doom guitars, and gravel vocals that still deliver catchy hooks.
[Bandcamp]
---
#18) Drouth – Knives, Labyrinths, Mirrors (self-released)
There's "blackened hardcore" and there is Drouth's "hardcore black metal", packed full of grit, blasts, and fury while allowing proper amounts of respite and progressive curveballs. This 33-min release also boasts dope song titles like "Horse Crippler" and "A Shrine Of Severed Tongues". I enjoyed their 2015 Vast, Loathsome EP, and this one doesn't disappoint either.
[Bandcamp]
---
#17) MSW – Hell (Sentient Ruin)
Proof that abrasive music doesn't have to sacrifice production, HELL is a thick, down-tuned doom affair. The emotional delivery is raw, but the sounds are earth-shattering. It's so big, seriously! And that violin section of "Victus" that really gets to me. Dark and bleak, Hell will drag you down and rub you the wrongest way possible.
[Bandcamp]
---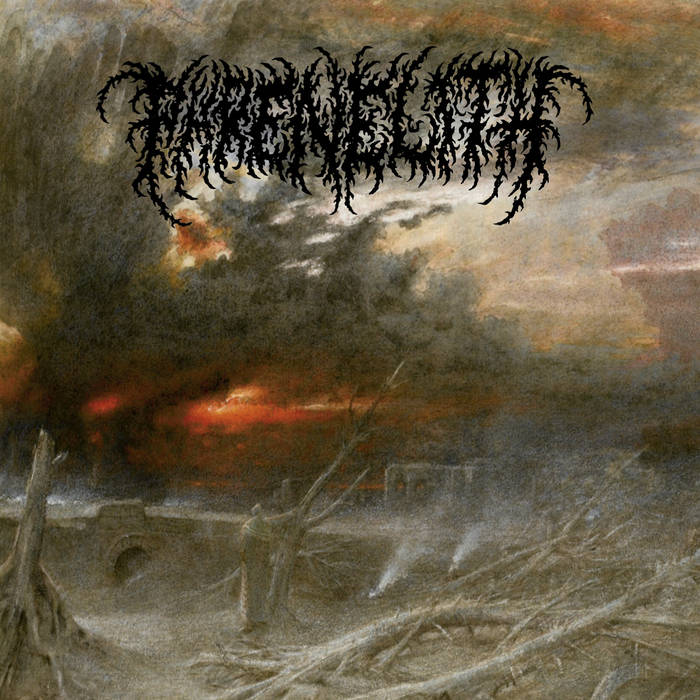 #16) Phrenelith – Desolate Endscape (Dark Descent)
Gruesome, filthy oldschooldeathmetal doesn't always click with me, but after their sleeper February EP and the post-apocalyptic environment on Desolate Endscape, I'm all in. The real stars of the show, though, are the subtle somber touches on the instrumental title track and the hypnotic outro on closer "Channeling A Seismic Eruption".
[Bandcamp]
---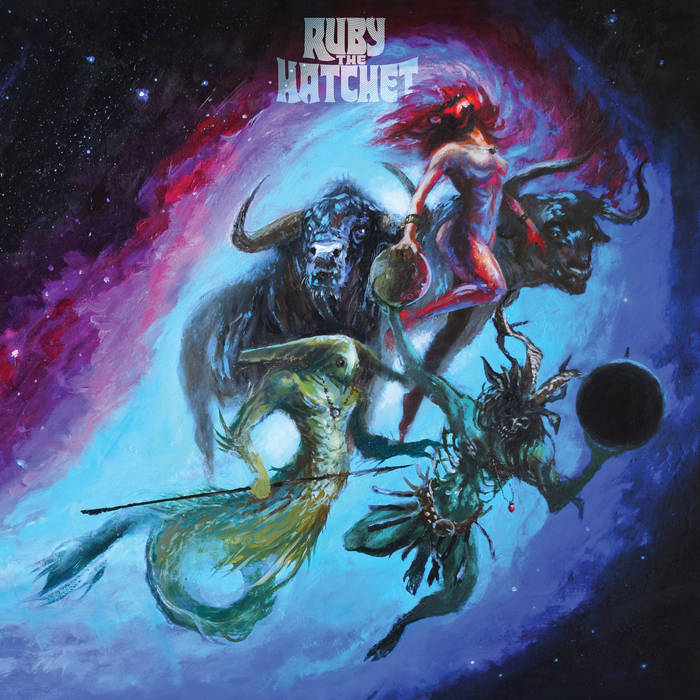 #15) Ruby The Hatchet – Planetary Space Child (Tee Pee)
Album title is a good indicator of what's inside, but it thankfully leaves out the kitschy retro flavoring. Delicious guitar tones and charming organs are behind the driving force of occult rockers "Pagan Ritual" and "The Fool", but there's THAT change at the 2:30 mark of "Symphony Of The Night" that really turns heads.
[Bandcamp]
---
#14) Cavernlight – As We Cup Our Hands And Drink From The Stream Of Our Ache (Gilead Media)
Rooted in sorrow, this is a gotta-be-in-the-mood or at least ready-for-it album ( with superb guest vocal performances from Inter Arma & False, amongst others). Funeral doom without the superfluous length, the cover art sums it up: goddamn does this (look) sound great but it's gonna hurt. And that closing track, you guys.
[Bandcamp]
---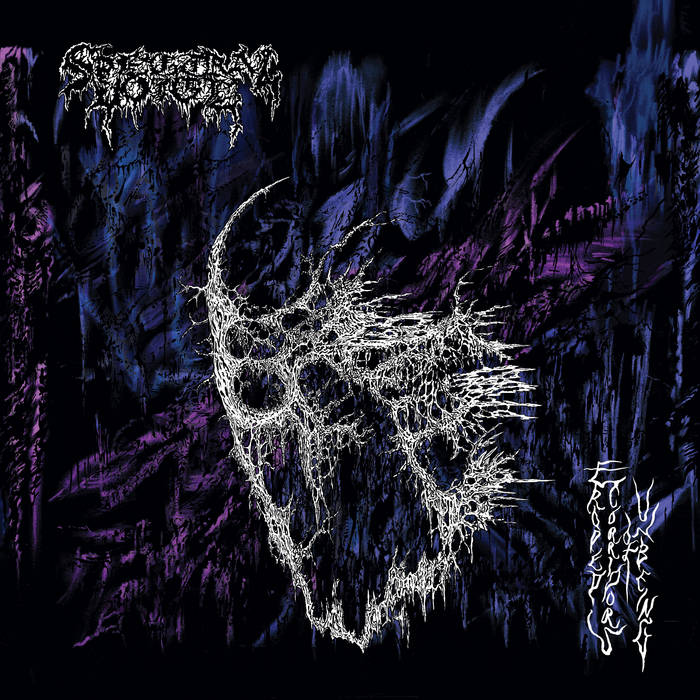 #13) Spectral Voice – Eroded Corridors Of Unbeing (Dark Descent)
As they share 3 members, I'm happy Blood Incantation chose this as an outlet in 2017 versus rushing another album (see my rants elsewhere for reference). A demented blend of death, doom, and psych, this one presents an inviting 'call of the void' with its slow and perplexing cavernous atmosphere.
[Bandcamp]
---
#12) Lantern – Morphosis (Dark Descent)
A sick grinder of an album, Morphosis is a great mix of death, thrash, and blackened progressive arrangements. The transition between tracks 1&2 is slick as hell, and instrumental "Necrotic Epiphanies" is an incredible showcase of talent. I'd be remiss to not mention star vocalist "Necrophilos" and his unique barking style. I just love that scruff!
[Bandcamp]
---
#11) Extremity – Extremely Fucking Dead (20 Buck Spin)
To know why I enjoy this record, just listen to "Bestial Destiny", a Bolt Thrower nod with an intro riff that packs a pinnacle strut-inducing moment. I'm talking full shoulder shimmy action. I'm also a sucker for dual vocalists exchanging growls back and forth, as masterfully executed by guitarists Shelby Lermo and Marissa Martinez-Hoadley. And any time I can hear my favorite drummer Aesop Dekker (VHOL, Ludicra) blast and gallop, I'm pleased as punch.
[Bandcamp]
---
#10) Below The Sun – Alien World (ToT Records)
I was instantly hooked with "Mirrors", a crushing doom number that boasts an intriguing atmospheric mid-section that doesn't get soft or boring. They jump genres gracefully, and "Black Wave" (my personal fav) even has a Soundgarden vibe to it, made especially chilling given the year's events. Their sound and image is inordinate, even if those masks give me the gd willies. (picture)
[Bandcamp]
---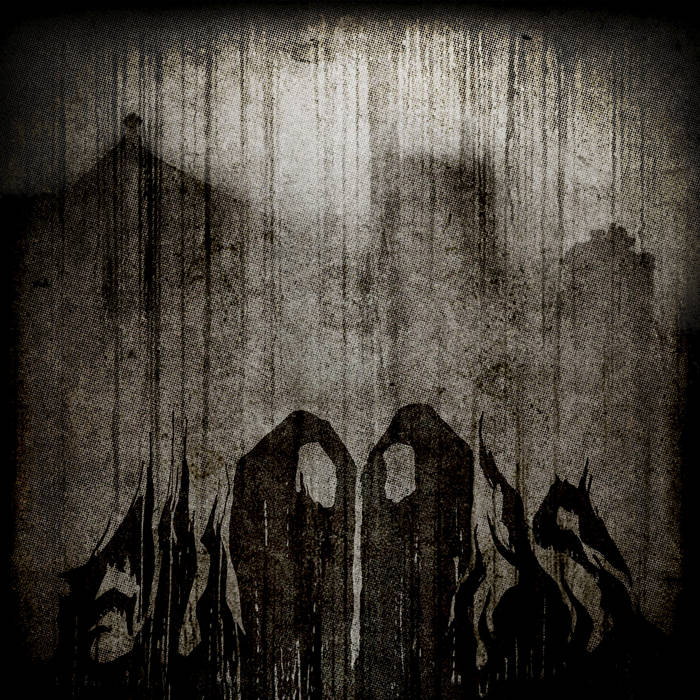 #9) Floods – S/T (self-released)
A constant spinner for me since its release in February, this NYC band infuses superb technical prowess into their black metal and still produce catchy results. "Coercive" is my favorite song of 2017. I love every change, nuance, scream, and riff about it. Other packed songs had me thinking, "oh shit, this awesome part is in here TOO?!" Such unbalanced aptitude belongs on the same elite shelf with like-minded neighbors Krallice and Anicon.
[Bandcamp]
---
#8) Skyeater – The Maw Of Time (Baneful Genesis)
Super smart, expansive USBM/doom and despite having 4 songs clocking in at a total of 50 mins, it perpetually holds strong, never dozing off into atmospheric boredom. Laurie Shanaman (ex-Ludicra vocalist) features on highlight "Anticosmogony", a song that creepily builds for 4 minutes before erupting into splendid chaos.  This impressive debut deserves to be heard, and I'm already giddy in anticipation for the follow-up.
[Bandcamp]
---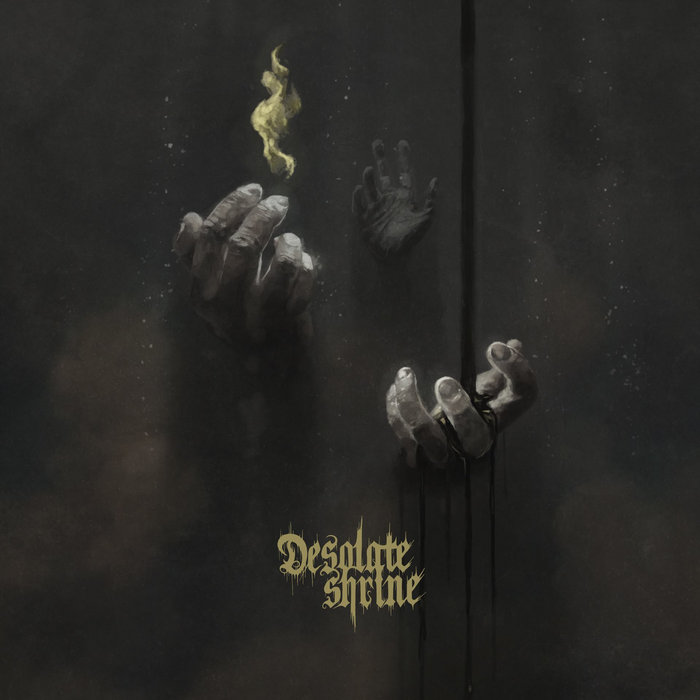 #7) Desolate Shrine – Deliverance From The Godless Void (Dark Descent)
So deep and dark, it's easy to be swallowed by DS's cinematic, cavernous death metal. Reference: those John Carpenter-esque keyboard touches around the halfway mark on "The Graeae" and the slow hypnotic dirge of "Unmask The Face Of False" surely send the shivers. If you read enough metal reviews, you know "abyss" gets tossed around too casually, but DS's use of uncustomary instruments and their unique atmosphere earns that keep.
[Bandcamp]
---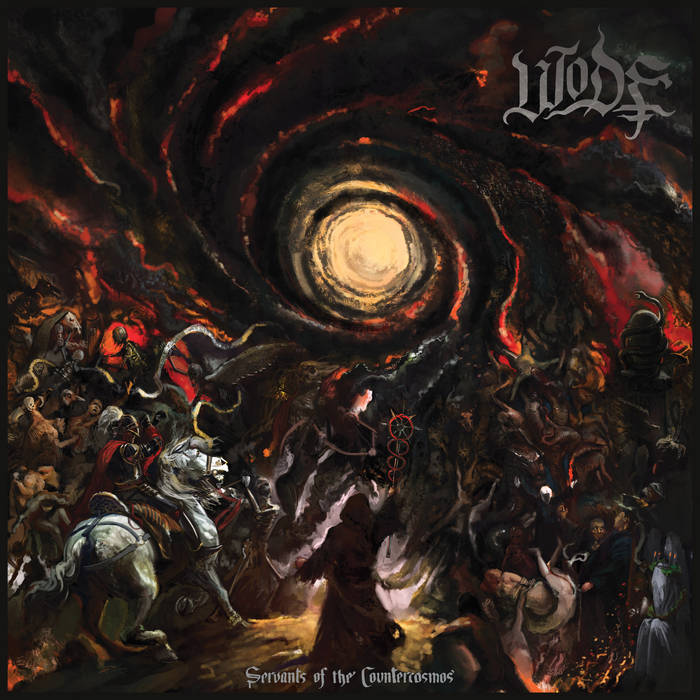 #6) Wode – Servants Of The Countercosmos (Avantgarde)
I was a bit apprehensive of learning of a new album so soon after their 2016 self-titled smash. Death Fortress did the same back-to-back deal, and I thought their 2017 output was a total bummer. Thankfully the rush job doesn't sacrifice quality here, and there's no shortage of snarls, struts, and scorching riffs in its brief 31-min package.
[Bandcamp]
---
#5) Tyrannosorceress – Shattering Light's Creation (Tofu Carnage)
Mystic BM without venturing too far into Tribulation's territory, I was quite taken with this Dallas band's output. They favor the occult, and they say "CHAOS" in the lyrics kind of a lot. And not just in highlight "The Call To Chaos", where there's this unforeseen shift around the 4-min mark that is absolutely mesmerizing. Here's hoping this cosmic dinosaur doesn't go extinct anytime soon! (sorrynotsorry)
[Bandcamp]
---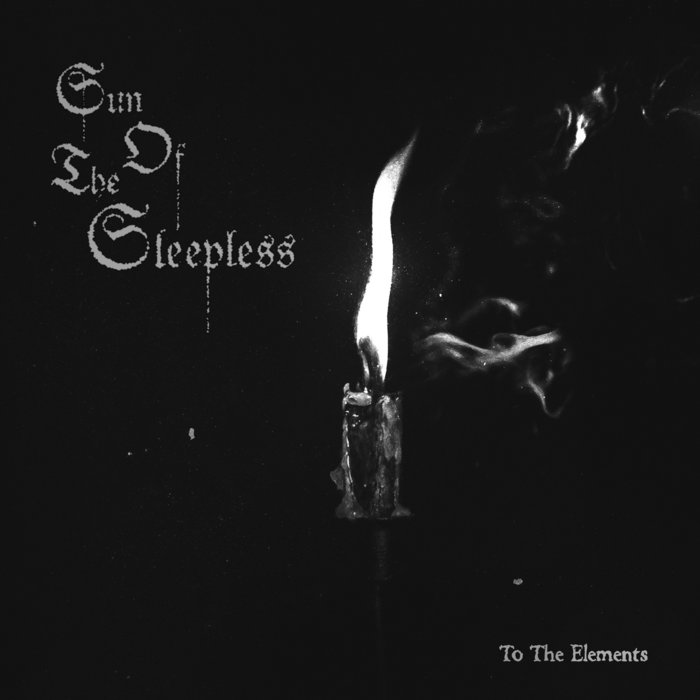 #4) Sun Of The Sleepless – To The Elements (Prophecy Productions)
I approach one-man BM projects with caution as it's usually too raw or kvlt for me, but I was impressed with the compositions and shiny production here.. I mean, those gong hits on "The Owl"! And even overtly literal lyrics like "there is a witch, I saw her in my dreams" still send the chills (one of my fav songs '17!). I actually didn't mind quieter songs like "The Burden" and "Forest Crown" as they are great segues to soaring rock rhythms like "In The Realm Of The Bark".
[Bandcamp]
---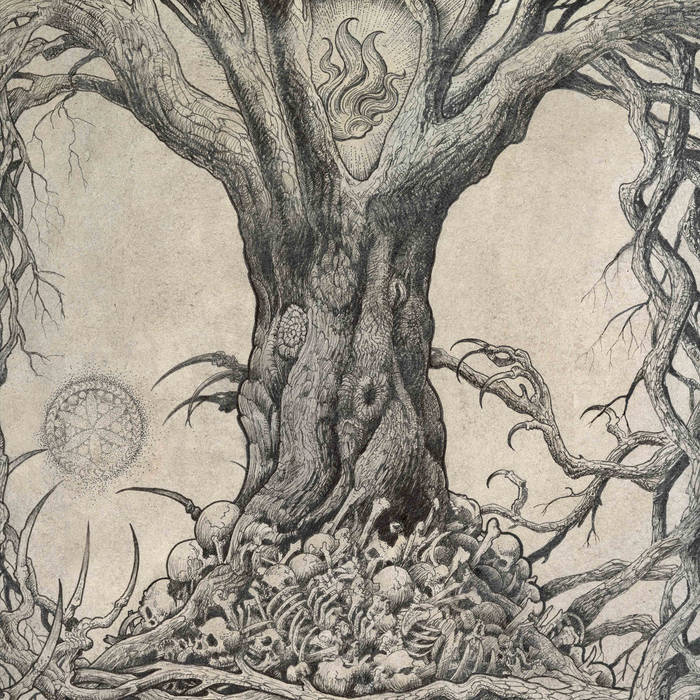 #3) Beltez – Exiled, Punished.. Rejected (Crawling Chaos)
It's a bold-ass move to "bookend" your album with the same eerie riff but when you have songwriting chops like Beltez, you can get away with it. The German BM outfit masterfully seams one track into the next, creating a truly uninterruptible world. "Algol" has a slow build and explosion payoff akin to Neuroris's "Locust Star", and the desperation of closer "Soulweaving" cuts cold and deep.
[Bandcamp]
---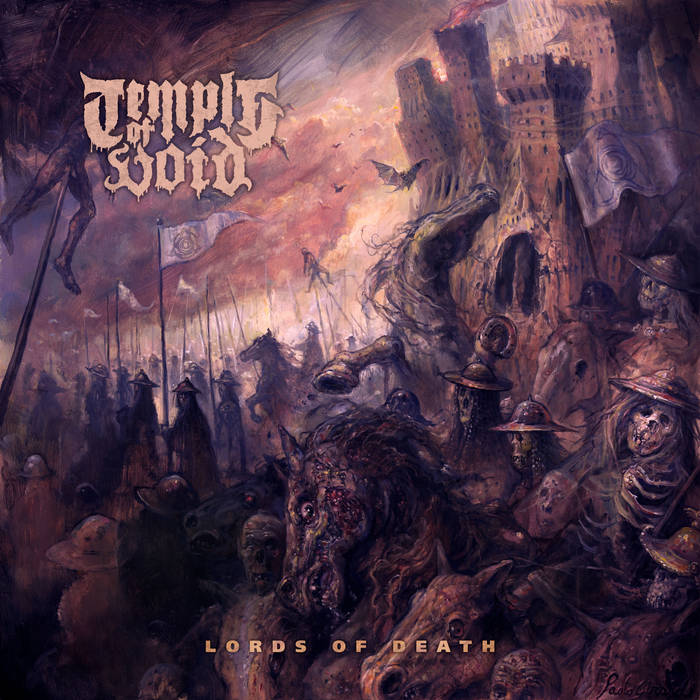 #2) Temple Of Void – Lords Of Death (Shadow Kingdom)
I absolutely love the mid-tempo LOCKED GROOVE of this Detroit death/doom album. The production is so thick and bottom-rich, allowing every palm-muted chug and strained growl to be felt square in the chest. Another favorite song plug: the penultimate "Graven Desires", in which frontman Mike Erdody performs a passionate clean vocal cameo and knocks it out of the park.
[Bandcamp]
---
#1) Woe – Hope Attrition (Vendetta)
Woe is one of my favorite bands, period, and this batch of pissed-off, hardcore/aggro songs continues to bowl me over. Chris Grigg's screams are more vicious than ever on topical tracks "No Blood Has Honor" and "Drown Us With Greatness" (iseewhatyoudidthere), and this is one of the finest drum performances in recent memory (Lev Weinstein, also of Krallice). The bright, large, and crisp production makes it so easy to spin again, and I knew the moment the tense 3-minute instrumental intro of "Unending Call of Woe" began, Hope Attrition would cement itself as my favorite album of the year.
[Bandcamp]
---
JT's 2017 Non-Metal Summary In One Sentence
Haim wrote the best pop song of the year, my wife smothered me with Harry Styles, T. Swift's still got it, and The Black Angels put out a pretty rad psych-rock record. Unless it's GRIMES, I'm usually not paying attention.
---
JT's Get Off My Lawn Crabbypants Rant
Bell Witch's excruciating 83-minutes had me constantly checking my watch, but Tchornobog may have been even more unbearable (eff that goddamn saxophone). Power Trip put out the catchiest metal song of 2017 ("Executioner's Tax"), but the crossover album is decent at best; it's like everyone forgot about Iron Reagan already. Speaking of mediocrity, with all the great death metal this year (see above), I don't get the Necrot hype train at all. Cloak is a complete Tribulation-ripoff so it gets flushed immediately. The tribal chants & percussion on Ruins Of Beverast and its 68-mins are bullshit. And Expander are a bunch of nutsacks.
---
Hey, that was all in good fun, I promise! Thank you so much for reading and send any feedback at my Twitter and Facebook pages. And PLEASE follow me on Bandcamp so I can stay in tune with what you're consuming!
Also, for those albums on Spotify: HERE
And for my HOT SINGLES OF 2017: HERE
Thank you and Happy 2018!
-Justin